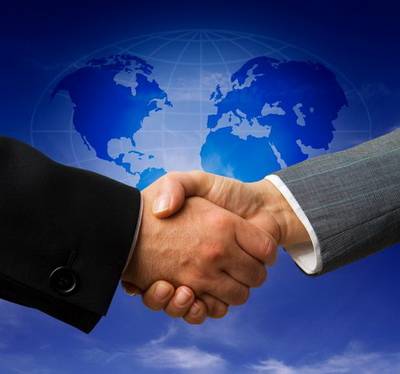 Agency continues to grow its MENA network capability
Cicero & Bernay Public Relations (C&B) has further strengthened its capabilities in the MENA region, through a new affiliation signed with Miya PR & SM, based in Turkey. This agreement continues an active 2016 of new alliances for C&B, which has seen the company enhance its reach all across the Middle East including Saudi Arabia, Iraq and Jordan.
Both Miya PR & SM and C&B will combine their strengths to shape and deliver inspiring and creative communication strategies, and collaborate on client projects and new business efforts.
COO of Cicero & Bernay, Ahmad Itani, said: "This latest affiliation in a strong line-up of other agreements sees Cicero & Bernay spreading its footprint across the Middle East region in order to provide a holistic public relations and digital service capability. Miya PR & SM and C&B complement each other, with both agencies delivering a similar approach to client servicing and communication planning and delivery. We are delighted to have found a partner who can work together with us in providing communication solutions that are flexible to work across the diversity of the region."
The affiliation was signed in order to meet the increasing demand from clients for PR services across the whole of the MENA region, and offers clients from both agencies a well-rounded scope of capability in communication, media events and conferences organisation, media relations, community programmes, public affairs and issues management.
Founder of Miya PR & SM, Burcu Meriç Durak, said: "This partnership empowers both of our agencies to  provide high-quality communication campaigns in a key market at the crossroads of Europe and Asia, and we are delighted to offer our clients enhanced PR capability that an affiliation with C&B brings. I believe that our understanding and insights perfectly complement each other, and that through our combined efforts we will deliver best-in-class communication campaigns for our clients."
C&B is part of The Publicity Network (Publinet), a marketing communication group that includes specialised entities for creative consultancy, digital and social media solutions, event management, branding consultancy, media planning and buying, experiential marketing and video production.
Miya PR & SM is an agency that aims to recognise and investigate the best way to represent brands, creating and implementing communication plans through a careful balance of research, planning, operation and reporting. It achieves this approach by increasing the value of the brands it collaborates with, producing uniquely tailored solutions that stand out in a crowded media landscape.
About Cicero & Bernay
Cicero & Bernay is a public relations consultancy that provides integrated communication services to some of the most prominent brands operating in the region. Headquartered in Dubai and part of the Publinet Group, C&B's ethos is built upon letting the facts do the talking. We pride ourselves on creating measurable impact on our clients' businesses through research and insights, innovative ideas and result-oriented campaigns that deliver long-term positive ROI. The foundation of all our work lies in our attention to DETAIL – Data, Explore, Target, Assemble, Interpret and Leverage. Committed to Becoming Now, we have created a strong footprint of affiliates in major countries across the Middle East, coupled with a team of multilingual, locally-bred public relations professionals.